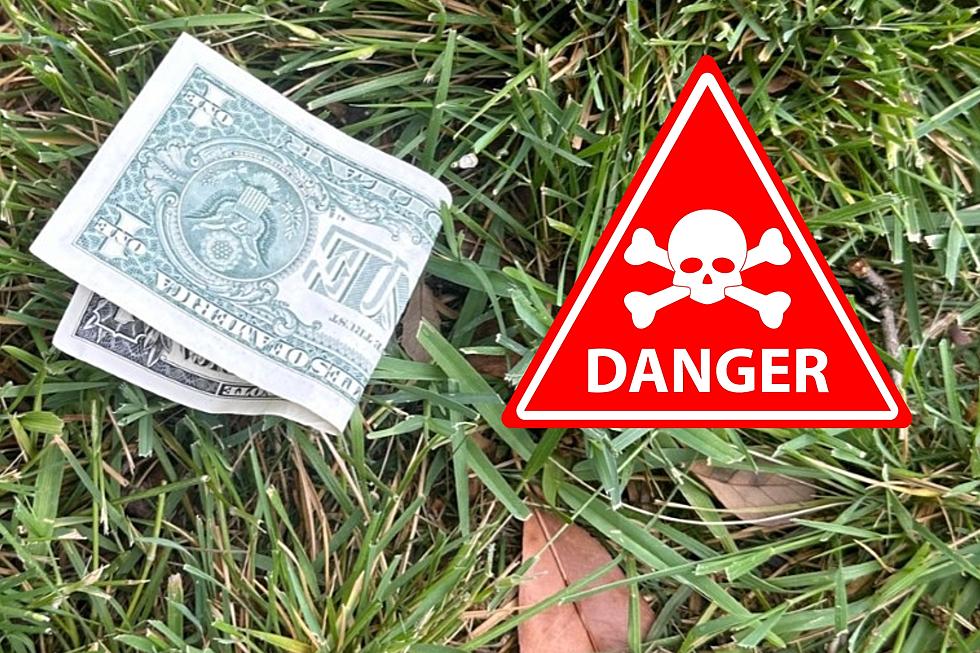 Find Folded Money On The Ground? Beware, Police Warn To Stay Away
Photo: Shelley Edmondson/Canva
I've said it before and I'll probably keep saying it. It's good to be in the know of things going on in today's world. Here's something that definitely needs to be passed along. You wake up and start your day just like any other. As your head out you notice something on the ground. You walk over to get a closer look and you see that it appears to be folded money. You may think this is your lucky day. But think again.
Police in Kansas are warning folks after someone found a folded dollar bill containing drugs. According to a report from KAKE news, authorities in Lane County responded to the call. When the bill on the scene was unfolded, a white substance spilled out. It tested positive for methamphetamine.
LOOK: FIND FOLDED MONEY ON THE GROUND? BEWARE, POLICE WARN TO STAY AWAY
This isn't exactly new. Lane County Sherriff's Department stated on their Facebook page that there have been numerous reports of folks finding folded money only to find illegal and potentially dangerous drugs. These bills can be left anywhere, including your own yard.
This problem hits close to home. I've even heard reports of these folded bills being dropped and found inside Walmarts in Abilene. This folded money can be used to transport any number of drugs but fentanyl has recently escalated toward to top and that has police extra concerned.
There are reports of toddlers finding these bills stuffed with fentanyl. It's extremely dangerous. That's why I'm all about getting the information out there. It can happen in Abilene too if it's not already. Please be cautious and on the lookout.
The bad guys know a lot of tricks and they'll stop at nothing. Nowadays there are plenty of scams out there too. These scammers are just waiting to get your personal information. Scroll below to see these scams and how you can protect yourself and your family.
LOOK: The biggest scams today and how you can protect yourself from them