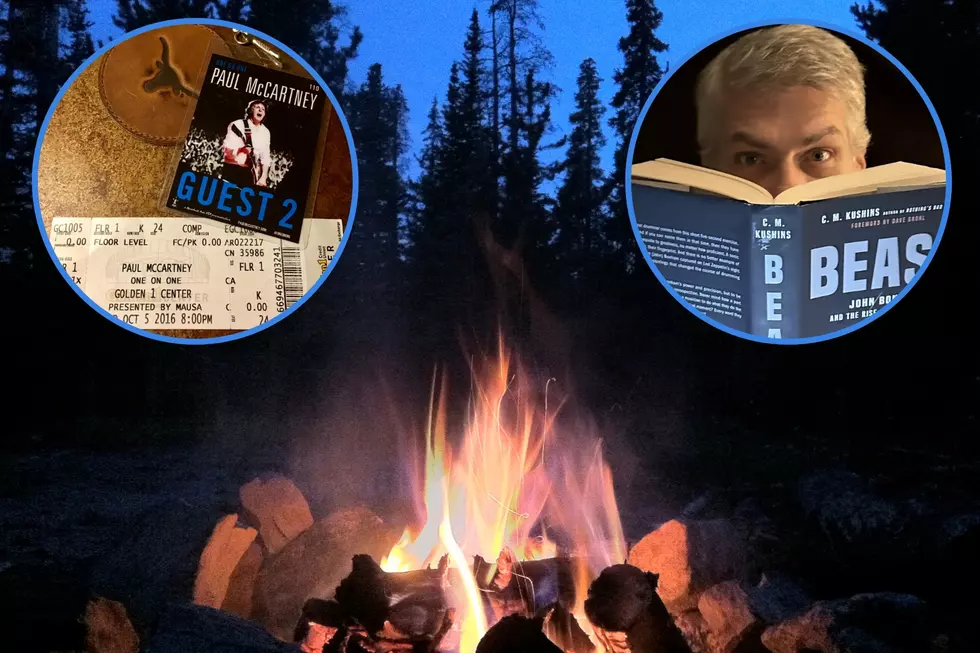 If I Had The Time, These Are The Hobbies I'd Enjoy Most
Photo: Shelley Edmondson/Canva
I don't know if it's the fact that we're in the thick of the holidays, but it always seems like there's so much going on. Whether it's deadlines at work or situations at home, there's always something. I guess it's true what they say: time waits for no man. But what if it did?
What if time slowed down just enough for you to fit in a hobby or an activity that brought you joy? That would be refreshing. Whether you like spending time with the grandkids or swinging a golf club, a hobby is a hobby. Just for a minute imagine yourself where time is on your side and you could enjoy more of the things you love.
LOOK: IF I HAD THE TIME, THESE ARE THE HOBBIES I'D ENJOY MOST
Camping
I've said it plenty of times. Anybody who knows me, knows I love the outdoors. Give me the mountains of New Mexico. I'll take camping in any form offered - in an RV, a tent or just out under the stars.
---
Reading
So many books and not enough time. I really enjoy biographies of musical bands and musicians. Right now I'm reading Beast, the biography of John Bonham who was the drummer for Led Zeppelin.
---
Traveling
During high school, I was a foreign exchange student in Brazil. Ever since then I've had the want to travel in my blood, especially internationally. I have a few places still on my bucket list, including Ireland.
---
Live Concerts
I sure would go to more concerts if time (and money) allowed. From Sir Paul McCartney to The Police to Van Halen, I've spent a lot of time at concert venues, and it's something I really enjoy.
---
Sleeping
Hey, everybody needs a pastime, am I right? This picture was sneakily taken of me while I was really enjoying this hobby.
How many of the activities above do you enjoy or have a passion for? Most of us have hobbies that bring a smile to our faces. The key is finding the time to practice them. Maybe a three-day weekend? All in favor of a four-day work week, raise your hand. Now that's something that I could get behind.
If you love reading as much as I do, check out the list below. Take it from me, there's nothing like the combo of a good book and a good cup of coffee.
8 More Good Reads