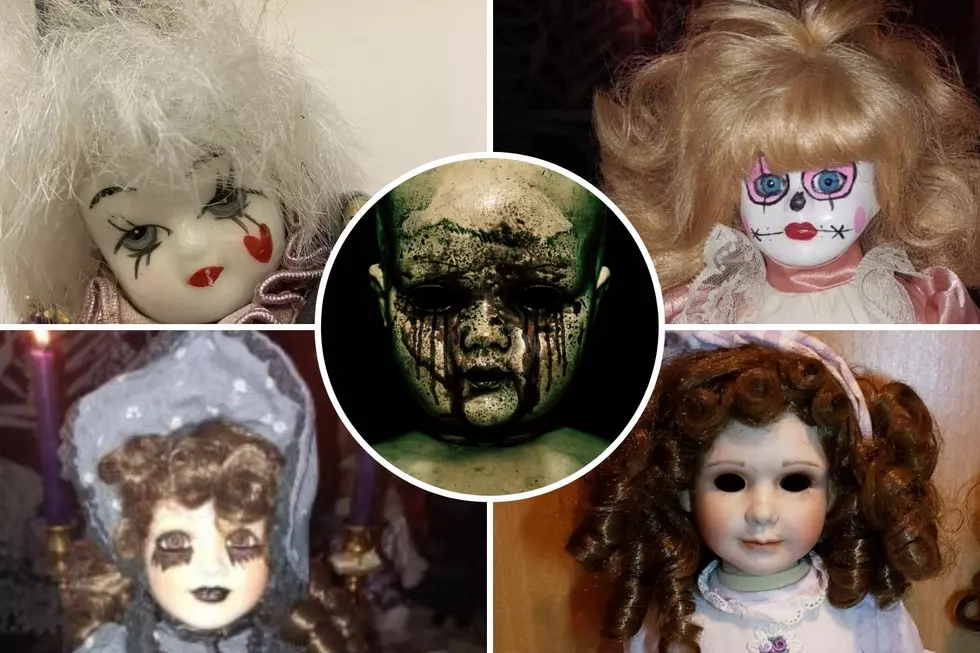 Perfect For Halloween, Possessed Creepy Dolls You Can Actually Buy
Photo: hellions_666-3/Phantoms Follow/Zeem's Vintage Goodies/Ebay/Canva
Anybody that knows me knows I love the month of October and everything about it. There's the cooler weather, football is in full swing and then there's Halloween. Call me creepy, but I can't get enough of Halloween. The festivals, trunk or treats, candy, and costumes are all made complete with great movies to accompany the holiday.
But, that's only one side of Halloween. It can get much darker.
If you search for them, haunted collectibles are out there. More people than you'd think flock to these items. It's said that negative energy can inherit almost anything. Some of the time it's simple like a piece of jewelry or an artifact. It can also be dolls. Haunted dolls that are claimed by their owners to be possessed. Most of us have already heard about the Annabelle doll from the movies but the real doll is locked behind glass. I've found some "possessed" dolls online that you can actually buy if you dare. Whether you believe in possession or not, keep scrolling...you've got to see these.
Things look halfway normal until you look into those...eyes?
---
She looks pretty enough but looks can be deceiving.
---
The owner claims this is an actively possessed doll. You'll notice flickering lights and spirit orbs around the doll.
---
Don't let the pretty face fool you. Claims are you'll experience bangs on the wall, growling, and more.
---
There's just something odd about this doll. The owner claims the doll is a demonic vessel and moves on its own.
---
Perfect for Halloween. The claims here are bangs on the wall and furniture moving on its own.
---
This doll prefers to communicate through an Ouija board. The owner warns not to ignore the spirit in the doll.
No matter whether you believe in spirits or the paranormal, you've got to agree these are some great additions to Halloween. But beware, you never can tell what energy is attached to these things.
Do you have Halloween fever? Many people do and have already decorated. Keep scrolling to check out some cool decorations from right here in Abilene.
LOOK: All These Halloween Decorated Houses Are Right Here In Abilene.
These are all homes in and Around the Big Country that go all out decorating for Halloween