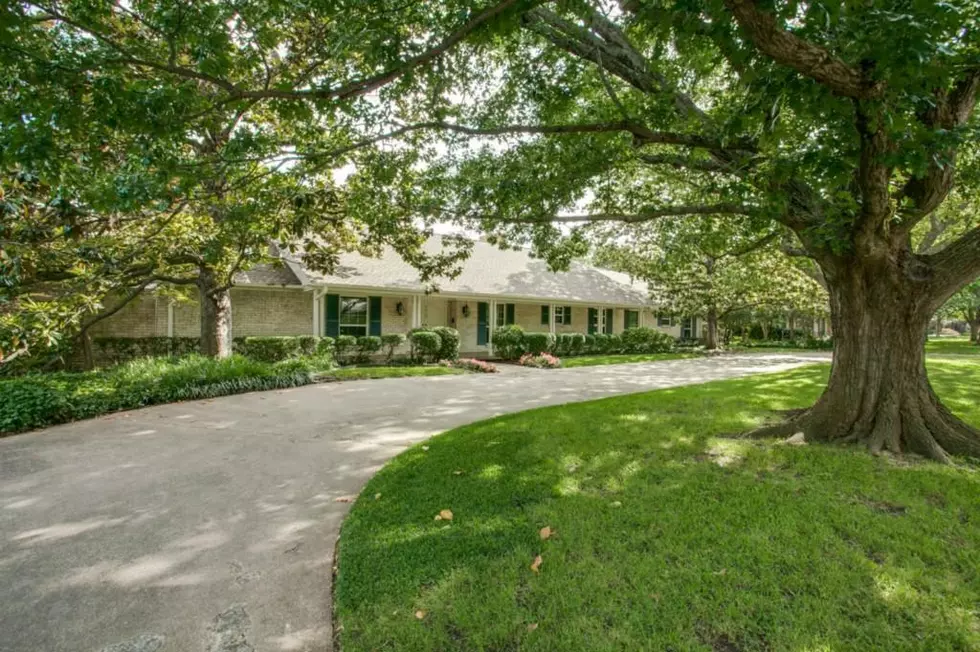 Former Home of Cowboys Coach Tom Landry For Sale in Dallas
Tom Landry House - Dave Perry Miller Real Estate/Estately.com
How big a Cowboys fan are you? Big enough to purchase the former home of coach Tom Landry?
For just a shade less than $800,000, and t he home is yours. The house was built in 1962 and sits in a very old but ritzy area of Dallas near the North Tollway and Forest Lane.
We're talking over 4,000 square feet of Cowboy Heaven sitting on a 16,000-plus-square-foot lot not far from downtown Big D. The home boasts four Bedrooms, three baths, a covered patio, beautiful yard and sprinkler system.
The kitchen has been totally redone with modern appliances, counter tops and flooring. It's not a palace like you would see with today's coaches and players and the unbelievable salaries they command, but it's a beautiful home great for entertaining.
One interesting thing to me is the middle school my son would attend if I purchased the home, (not gonna happen) is the same one I went to — Ewell D. Walker Middle School —before my family moved to Houston. Had I known that "The Coach" lived that close to me when I was a kid, the bike and I would have done some ride-bys trying to meet him.