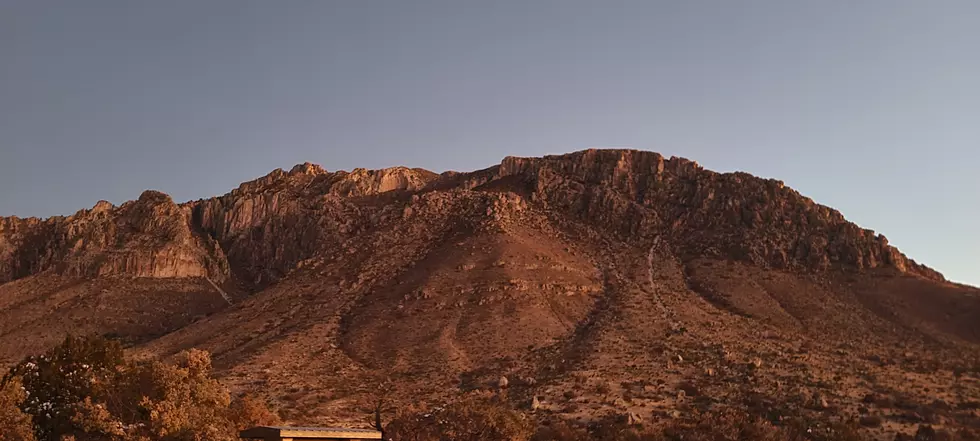 Where in West Texas Was Named 'Most Beautiful Place in Texas'?
Photo by Mike Dugas on Unsplash
There is an area of West Texas that was called the "most beautiful place in Texas," but it was not in Big Bend National Park.
The magazine "Travel and Leisure" listed "the most beautiful place" in all 50 states, so where was it in West Texas? The Guadalupe Mountains.
The magazine reports that the Guadalupe Mountains are the "exposed tips" of the most preserved ancient reefs on Earth known as Captain Reef.
Located in Guadalupe Mountains National Park which is located in the Chihuahuan Desert this area has nature walks and you can enjoy the sights from "The Top of Texas" as Guadalupe Peak is known.
So what about neighboring states to Texas?
In New Mexico, it was the Bisti/De-Na-Zin Wilderness which was called "a sci-fi, fantasy-like display of pinnacles, spires, and other weirdly wonderful bodies of weathered rock." It is located just south of Farmington in NW New Mexico.
In Oklahoma, it was the Joseph H. Williams Tallgrass Prairie Preserve, it was described in the magazine as "the largest sweep of tallgrass prairie in the country and worldwide."
In Louisiana, it was the Wild Azalea Trail which has "Peaceful scenery of pine trees, clear creeks, rolling hills, and wild horses."
In Arkansas, it was the Ozark National Forest which provides things to do for all seasons. It also has the Blanchard Springs Cavern which has an underground river. Hikers and rock climbers especially love Whitaker Point and Sam's Throne according to the magazine.
So now you have some destinations to include on your travel bucket list.
Here Are 10 Exotic Animals You Can Have As Pets in Texas
If you like to walk on the wild side with a fuzzy (or scaly) buddy, here are 10 animals you wouldn't think you can own in Texas, but you totally can. Remember, though: Just because you CAN do something doesn't mean you SHOULD.
This Texas House Hides A Hilarious Laundry Room Secret
One house in Texas holds a room that many would wonder about a design choice.