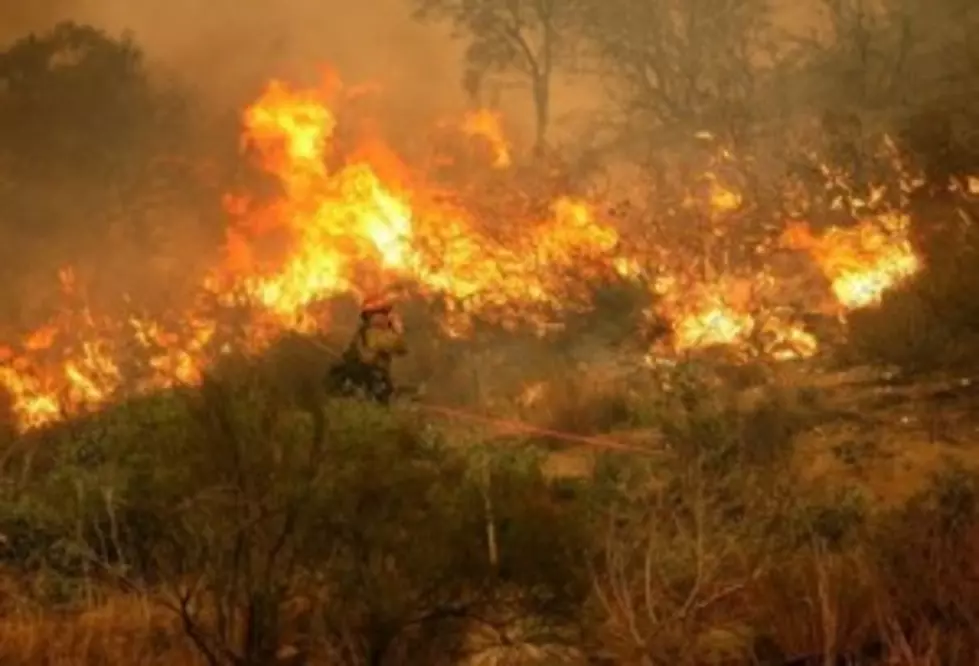 Abilene And West Texas Wildfire Weather Making History
Justin Sullivan/Getty Images
The wildfires continue to burn across the Abilene area and the state of Texas.
The current situation is making history, and not in a good way.
It has now been 19 consecutive days of dry weather. That dry weather coupled with unseasonably warm temperatures and relentless high winds, has been responsible for over 700,000 acres in fire damage.
Over 1,400 firefighters from the Texas Forest Service and fire departments are battling blazes, and the situation is not improving as I'm writing this on Tuesday, April 19th. We could see a record high temperature again today with gusty west winds and extremely low humidity.
As for the historic angle, the dry stretch we are experiencing is the worst since 1917.
Firefighters and the rest of us might get a break tomorrow (April 19th), with the high temperature backing off to the low 80s, and winds of 5-15 mph.
It's still a good news/bad news scenario with the possibility of thunderstorms as we get closer to the weekend. Rain is welcome, but now the fear is that dry lightning preceding any storms will produce even more fires in the parched landscape.
It goes without saying, but be extremely careful with anything flammable. Officials are even urging us not to do any outdoor cooking, for obvious reasons. It takes nothing but a spark to start a fire that can quickly burn out of control. Get more information via reporternews.com .