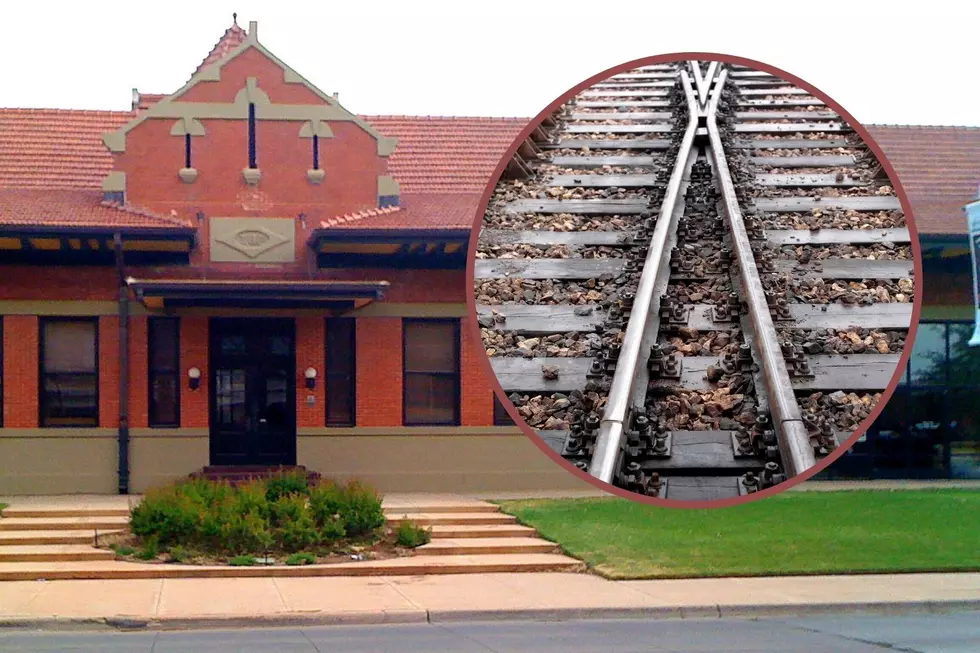 Abilene's Downtown Train Tracks Have Big History in This Area
Photo: Rudy Fernandez/Canva
Some of us see and hear it every day. If you work or live along North 1st or South 1st streets, you most likely see and hear it at intervals all day long. Every morning I come into the radio station on South 1st, there's no mistaking that massively loud horn. There's just no way you can live in Abilene and not notice the trains barreling through town several times each day.
Since this track and its trains come into play during so many of our days, I decided to tap into the history of the Texas & Pacific Railroad and its counterpart, the historic T&P Passenger Depot.
According to the Historical Marker Database, the Texas and Pacific Railroad first chugged into Abilene in 1881. Initially, just a single railcar was used as the depot. Then in 1882, a two-story building was constructed which included a waiting area, dining room, and even a downstairs hotel. The depot was later moved to a single-level structure just down the road. The depot we all see today was built in 1910 but gorgeously remodeled in 1994.
I can remember as a young boy going with my grandmother to the old Santa Fe Railway Depot up in the Panhandle of Texas. Everything then seemed so big and the hustle and bustle were crazy. Travelers from everywhere looking to catch their train. We'd wait for what seemed like hours for my uncle's arrival as I sat there and took everything in.
The whole downtown area including the beautiful T&P Depot has really taken on a new life with all the new shops, restaurants, and breweries. Plus, the view of Abilene is amazing. See what I mean by scrolling below and looking at some pictures from atop the Hotel Wooten.
LOOK: Stunning Views of Abilene From Hotel Wooten