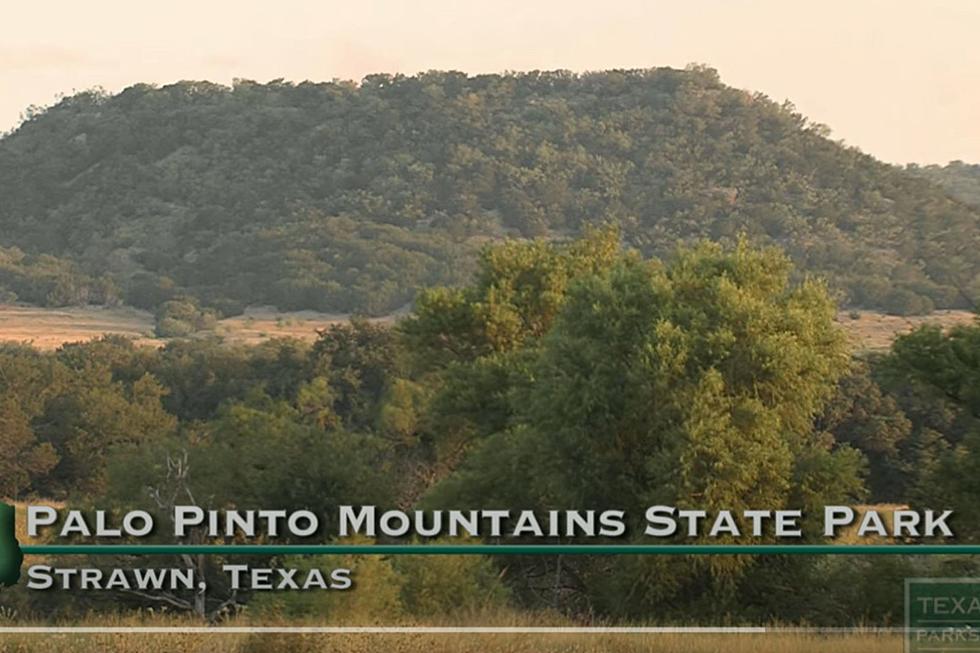 First New Texas State Park Since 2001 To Open Soon
Texas Parks & Wildlife YouTube/Canva
The state of Texas has no shortage of land, we can all agree on that. There are currently 89 state parks encompassing more than 640,000 acres. The newest state park is opening this year about half way between Abilene and Fort Worth.
The newest nature attraction to be added to the list of responsibilities for the Texas Parks and Wildlife is Palo Pinto Mountains State Park. Sometimes in Central Texas we forget there are several mountain ranges within the state. Some of our peaks go well above a mile, and others are only a couple thousand feet.
Where are the Palo Pinto Mountains?
They're very easy to reach as you head about an hour west on Interstate 20 from Fort  Worth and right at the half way point, you turn just north on highway 16 to the small town of Strawn. You can find details on the new park here.
The new park will feature a 90 acre lake that will allow for fishing, swimming, and picnicking. They plan for the lake to be on the quieter side for slow paced enjoyment. It is likely with it being on the smaller size, motorized boating will not be allowed. Kayaking and paddle boarding plus canoeing will probably be the majority of authorized watercraft.
Why are they making this area a park?
The state acquired this property after selling land at Eagle Mountain Lake. The nearly 5,000 acres were formerly ranch land, and is said to have several types of plant and wildlife. It will also be great for hiking, and night time stargazing.
5 Beautiful State Parks Near Central Texas
Texas' Largest Swimming Pool at Balmorhea State Park
Here Are 10 Exotic Animals You Can Have As Pets in Texas
If you like to walk on the wild side with a fuzzy (or scaly) buddy, here are 10 animals you wouldn't think you can own in Texas, but you totally can. Remember, though: Just because you CAN do something doesn't mean you SHOULD.